The Dyson Law Firm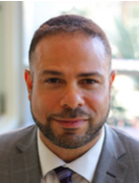 You don't know what you don't know.
Let us help. For nearly twenty years, our firm prides itself on hiring the best and the brightest who join our team and possess global language competence; world class industry knowledge; and extensive prior private practice experience and government service. They are leaders, seasoned professionals and dedicated advocates who have the staying power to protect your interests and get the outcomes you desire.
- Wills, Revocable & Irrevocable Trusts
- Immigration (Visas, Asylum & More)
- Employment Discrimination
& Wrongful Terminations
- Business Development, Strategic Planning, & Acquisitions
- Dental & Medical Practice Risk
Management & Acquisitions
- Contract Review & Drafting
- Corporate Formation & Governance
- Civil Rights & Harassment
- Personal Injury
- Education & Disability Rights
- Dispute Resolution
- Consumer Fraud & Stark Law
- Real Estate Transactions
- Copyrights & Trademarks
- Publicity Rights & Licensing
- Entertainment Law
- Defamation & Business
- Criminal Innocence Exonerations
- Products Liability
- Family Law Matters
- Creditor Harassment / FDCPA
Our highly skilled attorneys have achieved excellent results for our clients in their fields of practice and we are proud of the quality of service we consistently provide. The firm was founded by Maurice R. Dyson on the principles of honesty, integrity, compassion and equal justice under law. These values have guided the firm's success and defined the legal career of its founder for nearly twenty years. Mr. Dyson is a certified member of the Bar of the Supreme Court of the United States of America, the New York State Supreme Court and the New York Court of Appeals. He is a Harlan Fiske Stone Honors graduate of Columbia Law School, a Kings Crown Scholar graduate of Columbia College, Columbia University, and a Mentoring Scholars Fellow at Teachers College, Columbia University. He has taught law on the faculties of Columbia University, Southern Methodist University, the City University of New York, Faculte De Droit De L'Universite De Nice and the Thomas Jefferson School of Law among others. A former attorney at Simpson Thacher & Bartlett LLP, and special projects team attorney at the U.S. Department of Education Office for Civil Rights, Mr. Dyson has extensive experience representing major institutions and clients. Over the past two decades, he has:
​
• Represented the nation's largest online company with 20 million internet access subscribers in the nation's largest U.S. merger with the world's largest media and entertainment conglomerate. This transaction was valued at approximately US $166 billion and was structured to facilitate the newly merged company in providing an incomparable portfolio of global brands. These brands included the full spectrum of media and content, from Internet to broadcast and cable television.
• Represented leverage buyout firm in potential bid to purchase transportation pre-pass line and related service businesses. The value of the transaction was approximately US $1.3 billion. Conducted sophisticated due diligence review, as well as drafted stock purchase agreements and management agreements.
• Represented leverage buyout firm in potential bid to purchase high profile designer apparel company for US $900 million. Conducted due diligence of popular apparel company, subsidiaries and international affiliates; assisted in drafting executive summary and the stock purchase agreement.
• Represented major telecommunications company in a publicly announced acquisition of a 33.8 percent stake in a leading wireless communications provider with approximately 466,000 subscribers in Eastern and Atlantic regions of Colombia. The estimated value of the acquisition was US $295 million. This transaction allowed the premier U.S. telecommunications company to extend its overall wireless coverage in Latin America to eleven countries representing a total of approximately 202 million POPs. Assisted with the drafting of the asset purchase agreements, registration rights agreements, promissory note and option agreements.
• Represented clients successfully in the landmark trial decision CFE v. State of New York which awarded additional $5.6 billion for operating aid and $9.2 billion in capital funding to low income schools in NYC. The verdict was upheld by the New York state's highest court, the Court of Appeals to provide fair funding.
• Prepared various agreements involving recapitalizations, stock and asset purchases, IPOs, private placements and high-yield debt issuances as well as incorporating documents and board resolutions.
• Conducted due diligence of a diversified portfolio of institutional investors in connection with LBOs and strategic mergers.
• Represented clients successfully in overcoming objections to copyright and trademark registrations with the United States Patent & Trademark Office.
• Represented clients successfully in civil rights and personal injury matters.
• Represented clients in disability discrimination, racial discrimination and employment discrimination cases with success.
• Enforced Title II of ADA, Section 504, Title VI, Title IX, & the Age Discrimination Act in employment discrimination.
• Supervised New York City special education programs and implementation issues with respect to referral, placement and intervention strategies in accordance with Title VI mandates.
• Conducted compliance reviews, resolution negotiation and drafting, complaint mediation, intake and case management, policy advising, legal research and position paper writing.
• Engaged in trust and estate planning and preparation of clients' trusts and wills.
• Engaged in asset protection planning and preparation of land trusts for real estate investments.
• Represented clients successfully in administrative hearings for SSI benefits & public housing eligibility.
• Provided in service training, expert witnessing and CLE courses on education law and civil rights.
• Providing immigration law representation to individuals seeking visas, green cards, asylum, convention against torture status and more. Call toll free: (855) 673-9766 / Or email us at: [email protected]
​
Maurice R. Dyson, Esq.
Founder, Attorney & Counselor-at-Law
EXPERT WITNESS SERVICES
We also provide expert witness services. General Specialties: Negligence, Education & Schools and School Safety, Civil Rights, Bias, Discrimination, Abuse. Specialty Focus: Title VI, Title VII, Title IX, civil rights, racial bias, discrimination, school negligence, negligent hiring, negligent supervision & retention, personal injury, school accidents, school child abuse & sexual abuse, harassment & bullying, student supervision, child custody & school review, sexual harassment, daycare & higher ed., wrongful death. We provide services from case inception through resolution. Determining the merit of a case, conducting file review and analysis, compiling expert reports, and offering testimony at deposition and/or at trial are but a few of the services we provide. Through the experience of its founder and principal consultant, Prof. Dyson, and with the support of a highly competent staff, our firm provides quality comprehensive services in school litigation cases and education law.
---
---
Other Lawyers in New York New York