The Harrison Law Group, P.C.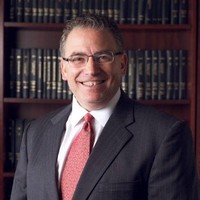 At The Harrison Law Group, P.C. it is all about our clients. We work hard to connect with our clients on a personal level because we understand to get you the best results, we have to dedicate our time into understanding your injuries and the hardships you now face. Each person's hardship is different thus requiring a unique and experienced approach. Our goal is to help you put your life back together, after an accident and injury from the effects on your employment, family and financial consequences. Our firm has big firm resources to bring in the best economic, medical, life care experts and investigators while never sacrificing the results and always having an immediate plan of action for you. Call the Harrison Law Group, P.C. at 1-800-Injury-Law and let us help you get your life back in order. At The Harrison Law Group P.C., we strive to foster and maintain a team that values a broad range of experiences, perspectives, and ideas. We believe a diverse legal team is the cornerstone to providing high quality and effective representation. If you are looking for creative problems solvers and innovative solutions, contact our law firm today. Our team reflects the diverse community we protect and represent.
---
Contact Information
---
The Harrison Law Group, P.C.
445 Broad Hollow Rd
Suite 400
Melville
,
NY
11747
Phone:
631-465-9797
Website:
www.hlgny.com
---
Other Lawyers in Melville New York