The Law Office of Diane C. Bass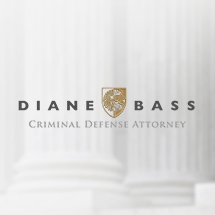 The Law Office of Diane C. Bass is a criminal defense law firm that has been providing successful defenses to clients all across Southern California, as well as Nationwide, for over 25 years. We have extensive experience in defending all types of criminal cases and would be honored to take on the responsibility of being your legal representation.
Diane C. Bass understands that a criminal charge is not just another case for the defendant in the courtroom - it can be a life-changing event. As such, she provides clients with compassionate and knowledgeable legal services that meet their particular needs, whether they are facing misdemeanor or felony charges.
The Law Office of Diane C. Bass
5440 Trabuco Rd, Suite A4, Irvine, CA 92620
(949) 494-7011
https://www.dbasslaw.com/
---
---
Other Lawyers in Irvine California