The Law Office of Emile J. Barton, PLLC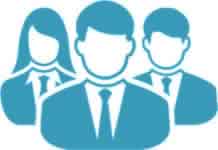 The Law Office of Emile J. Barton, LLC is a full service New York City debt relief law firm offering a variety of legal services aimed at helping individuals and families who are in need of immediate financial help and may be needing information about bankruptcy in New York.
Our legal services include:
Filing Chapter 7 and Chapter 13 Bankruptcy
Foreclosure defense
Loan modifications
Debt settlements and negotiations
IRS tax debt relief.
We protect you against creditor lawsuits and stop creditor harassment! We serve all of New York City, Westchester, Nassau and Suffolk Counties.
Call (646) 586-9777 for your FREE case evaluation and speak with a New York bankruptcy attorney to discuss your bankruptcy and debt relief options. We offer evening and weekend availability, limited in-house consultations, and easy payment plans.
Please also visit our website for bankruptcy news, information and to find out more about bankruptcy law in New York http://www.nycbankruptlaw.com
---
---
Other Lawyers in New York New York