The Law Office of Timothy McCalep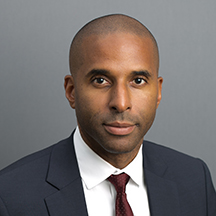 Protecting Your Rights, First!
Prosecutors, Police officials and Insurance companies often take advantage of victims and defendants during the vulnerable time period following a traumatic incident or charge. Upon hiring me, I will immediately take over all communication to protect your rights. This includes preserving evidence and documenting the facts of the case while they are still fresh.
No matter the situation, you deserve an attorney who listens and will fight to protect your rights. I am Timothy McCalep, and I'm ready to fight for you!.
For many clients, there is no such thing as "minor criminal charges." Or a "minor injury" Any interaction with the justice system can leave you stressed, fearing for your freedom, your health, your job and your financial security. Whether you are facing misdemeanor or serious felony charges, having a lawyer on your side who takes your case as seriously as you do can be invaluable.
I am attorney Timothy McCalep, and I work to make sure that people in Atlanta feel as though their rights are protected and fought for. I bring courtroom experience and a dedicated work ethic to any case, from motor vehicle accidents to wrongful death and everything in between. Whether you are facing years in prison or forced to deal with an insurance company, the legal process is an unnerving prospect. I know how serious the situation is, and I know how to handle it.. I'll bring a tenacious effort to your side, helping formulate the best legal represensenation possible.
Dedicated To Your Recovery
I vigorously represent clients who have suffered any type of personal injury as a result of the negligent actions of another. I am particularly known for handling all motor vehicle accidents with injuries and any incident wiher the police need to held accountahble for the injuires they have caused. Any injury can be devastating, both physically and financially, draining your savings toward medical bills, vehicle costs and the like. As an Atlanta lawyer, I will work tirelessly to obtain the fair and just compensation you may be entitled to receive. Whether it's in your best interest to settle quickly or to aggressively pursue a settlement at trial, I bring a varied skill set and trial experience to your case.
Providing Individualized Legal Help
As your attorney, you will have my undivided attention, whether you are seeking criminal defense or wishing to explore your options after a personal injury. To secure a consultation, contact my Atlanta, Georgia, office at 404-692-7525 or via the contact form.
---
---
The Law Office of Timothy McCalep Profiles


Other Lawyers in Atlanta Georgia