The Law Offices of Jay S. Knispel, LLC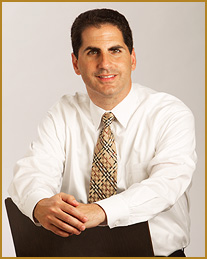 As a personal injury attorney in Brooklyn, Jay Knispel has helped the people of New York recover after minor accidents as well as catastrophic injuries. We are a boutique law firm located in Midtown Manhattan with over 20 years of experienced representation.
If you trip in a parking lot, slip on the wet floor at a grocery store, or are injured at work, you may need to seek the council of a Brooklyn slip and fall lawyer. It is the responsibility of the property owner to provide a reasonable level of safety for those who shop, live, or work there. We can help you seek the compensation you deserve.
If you choose to drive in New York, an accident is almost inevitable, so having quick access to an experienced Brooklyn car accident lawyer is a must. We know that even the most careful drivers are often involved in accidents when fellow motorists become distracted or negligent.
Contact us today for a free consultation!
---
Contact Information
---
The Law Offices of Jay S. Knispel, LLC
450 Seventh Avenue
Suite 409
New York
,
NY
10123
Phone:
(212) 564-2800
Website:
www.jknylaw.com
---
Other Lawyers in New York New York