The Price Law Firm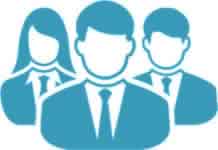 We help people get divorced peacefully without going to court, until the Judge grants the final divorce. We use Collaborative Law as the preferred process to resolve divorce and other family law issues in a private, safe and creative manner.
In addition, we help people with negotiations and act as a mediator to help people get to settlements. While we still do some litigation, our preference is to work with the parties out of court.
Dick Price is a Board-Certified Specialist in Family Law who has practiced more than 35 years and helps people who want to avoid the destruction of litigation. He has been named a Texas Super Lawyer and Top Family Lawyer in Fort Worth numerous times. He is also the author of two award-winning blogs about Collaborative Law and Family Law.
Our clients include business owners, doctors, athletes,housewives, young parents, older spouses in long-term marriages, and a variety of other professionals. We represent people who live all over Tarrant County, Texas.
---
---
Other Lawyers in Fort Worth Texas