The Radol Law Firm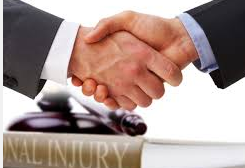 Whether you need to file a divorce, personal or business bankruptcy, The Radol Law Firm, with more than 25 years of experience, can guide you through the process and assist you in making informed decisions.
The Radol Law Firm offers experienced, knowledgeable and friendly service to residents of Bergen County and the surrounding areas of northern New Jersey. We believe every client's legal issue is unique and requires an individualized solution.
Our firm is available during regular business hours and for you convenience, we offer evening and Saturday appointments.
Contact us online or call us toll free at 877-833-5489, or locally at 201-308-5306. We offer free initial consultations for clients in family law and bankruptcy.
---
---
Other Lawyers in Englewood New Jersey