Xander Law Group, P.A.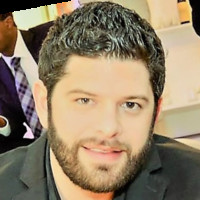 Jason H. Weber is the founder and Business Development partner of Xander Law Group, P.A. He has extensive civil litigation experience representing both Plaintiffs and Defendants in various business litigation, tort matters, and chapter 11 bankruptcy actions having conducted trials in both the federal and state courts. Mr. Weber is generally brought in on mission critical "bet the company" matters where equity owners need to know that their attorney is a business man and lawyer.
Jason Weber currently practices Commercial Litigation, Business Law, Chapter 11 Bankruptcy, real estate, personal injury and general civil law throughout the South Florida region incuding Miami Dade, Broward, Palm Beach and Monroe Counties, Florida. Mr. Weber began his legal education by earning his Juris Doctor from Rutgers University School of Law in 2009 where he served as an Articles Editor on the Rutgers Law Journal.
After graduating law school and becoming a member of the Florida Bar, Mr. Weber founded the Xander Law Group, where he has since passionately protected his clients' rights in federal, state and bankruptcy proceedings. He has a strong reputation throughout the South Florida legal community for intensely litigating on his clients' behalf and bearing all his resources in every matter he handles.
Mr. Weber has extensive experience representing corporations, business entities, and high new worth individuals in a wide variety of complex commercial disputes (through litigation and alternative dispute resolution) and other civil matters. No longer the Managing Partner of Xander Law Group, Mr. Weber focuses on a handful of private clients including celebrities, hyper growth technology companies and super high net worth individuals. The common element among Mr. Weber's clients is trust. In fact, Mr. Weber is routinely brought into situations where stakeholders require "human due diligence" to vet partners and investors based on his ability to discern future disputes.
---
---
Other Lawyers in Miami Florida