Baseball coach sues 14 yr old little leaguer for $600K
Injured California Little League Baseball Coach sues 14 year old player for $600k injury
In Roseville, California, after a little league post-game celebration, a 14 year old player celebrated by tossing his helmet in the air. However, that was not the end of the story. Former Lakeside Little League coach, Alan Beck, has filed a civil summons against the 14 year old player and his parents for allegedly injuring him during the celebration last year. This incident happened last spring, when the teen threw his helmet up in victory after scoring the winning run, resulting in allegedly striking and tearing Beck's Achilles tendon.
Beck explained, "I could not register right at that second, so I turned around and looked and there was a helmet laying on the ground and this young man that hit me was looking at me, stunned." The lawsuit is seeking payment of $500,000 for pain and suffering and more than $100,000 for lost wages and medical bills. The former Roseville chiropractor and little league coach siad he had instructed his attorney to simply seek $20,000 which would cover his out-of-pocket medical expenses. "I feel like a victim because, basically, I tried to work this out with the parents. The parents never acknowledged my injury." The teens parents, Joe and Raegan Paris, said they were shocked to receive the summons seven months after the post-game helmet incident. According to them, no one, including Beck, saw their son throw his helmet. "I almost thought it was a joke at first and shortly there after, I realized that it's not a joke and we need to take care of it," the boy's father said, also confirming that he has already spent $4000 to fight the claim, and is estimating to have mounting costs over the court-related bills for months. There is some speculation that if this claim actually proceeds to court, that there would be no grounds to proceed any further due to the fact that Beck signed an agreement allowing for contact due to baseball being a contact sport.
Attorney for Beck, Gene Goldsman, says he didn't believe that the boy intentionally meant to harm the coach, but "this wasn't part of the game. A guy who volunteers his time to coach should not be subjected to someone who throws a helmet in the manner that he did. What he did, it crossed the line. He's now in a wheelchair."
In many cases Home Owner's Insurance would cover these costs, but as the Paris' do not have such insurance and are claiming inability to continue fighting the court costs, this will certainly be a challenging case to navigate as it goes before the judge. The final outcome has yet to be determined at this time.
Related Pages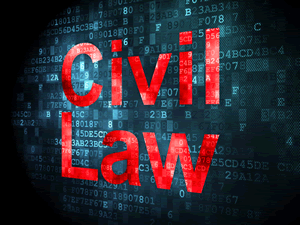 Category: Civil Law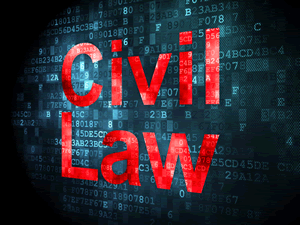 Category: Civil Law
---
Article of the Day
Understanding DUI laws and penalties within the State of West Virginia
Category: DUI and DWI
---
---