Charlie Sheen sues Warner Bros for firing 2011
In March of 2011, just days after Charlie Sheen was fired from CBS' Two and a Half Men, he filed a $100 million lawsuit against both Warner Brothers, the studio which produced the show, and Chuck Lorre, the executive producer.
In the suit, filed in the Santa Monica Superior Court, Sheen alleged that his firing was not the result of erratic behavior or his inability to perform, but rather from remarks he had made on television and the radio made which were critical of Lorre and Warner Brothers.
Warner Brothers, however, countered Sheen's claims and stated in a letter to Sheen's attorney, Martin Singer, that it was Sheen's behavior which was the reason for the firing. According to the letter, Sheen's "conduct and condition prevented him from performing his essential duties." Additionally, the studio claimed that Sheen's behavior undermined Lorre and his ability to produce the show.
According to Attorney, Martin Singer, however, at the time of the firing Charlie Sheen had finished his stint in a treatment abuse facility and was ready to meet the demands of his contractual obligation to the show. Warner Brothers and CBS did not wait to see if Sheen could work but instead pulled the plug on the show and fired Sheen
After news broke that Charlie Sheen had filed a lawsuit, Warner Brothers issued a statement of "no comment" and suggested that they would seek a deal with Sheen through arbitration to resolve any further contract disputes.
Charlie Sheen and Warner Brothers settle their $100 million suit
In September of 2011, Warner Brothers announced that they had settled their dispute with Charlie Sheen.
According to the statement, "Warner Bros. Television, Chuck Lorre and Charlie Sheen have resolved their dispute to the parties' mutual satisfaction. The pending lawsuit and arbitration will be dismissed as to all parties. The parties have agreed to maintain confidentiality over the terms of the settlement."
Although all parties were subject to a confidentiality agreement, some experts close to the case suggest Charlie Sheen might have received close to $25 million dollars, a far cry from the $100 million he was claiming he was owed.
The Hollywood Reporter also noted that the amount paid to Sheen might have included "a reinstatement of the revenue stream from past episodes of Two and a Half Men (even those filmed before his media meltdown) that WB had denied Sheen after he filed the lawsuit."
What does the network expect from Sheen?
Following the settlement, Charlie Sheen apparently agreed to play nice. In fact, he spent the better part of the month on what some were calling an "apology tour" where he not only stopped disparaging his former boss Lorre but also appeared on the Emmys with what some have termed a "subdued appearance."
Who is Charlie Sheen?
Charlie Sheen, born Carlos Irwin Estevez, has had a successful film career with movies such as Wall Street, Major League, Platoon and The Three Musketeers. Some argue, however that his best work was on Two and a Half Men which ran for more than 100 episodes before it was cancelled in 2014 (only to resume again with Ashton Kutcher taking over the lead role and replacing Charlie Sheen).
Despite Sheen's history of alcohol and drug abuse, Sheen became one of the highest paid actors on television for his role on Two and a Half Men earning an estimated $1.8 million dollars per episode.
More recently Charlie Sheen has appeared in Anger Management, a television show on FX, which ran from 2012 to 2014.
Related Pages
---
Article of the Day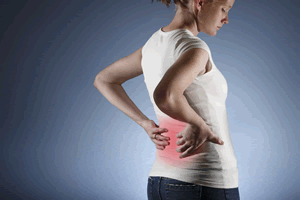 This article will explain details on the car accident statute of limitations for the state of Mississippi.
Category: Injury Law
---
---