Clock Kid 2015
The story of the kid known as the "Clock Kid", Ahmed Mohamed
On Monday, September 16, 2015 in Irving, Texas, Ahmed Mohamed arrived at school excited to impress one of his teachers with a device he claimed to be a clock. But when the teacher took a look at what was being presented, the teacher saw what looked exactly like a bomb. The 14 year old high school freshman went from being excited to scared, and led away in handcuffs after being arrested for bringing a fake bomb to school. In his words, Mohamed said, "I built a clock to impress my teacher but when I showed it to her, she thought it was a threat to her. It was really sad that she took the wrong impression of it. They arrested me and they told me that I committed the crime of a hoax bomb, a fake bomb."
This fake bomb was presented to the teacher as a digital clock he made from a pencil case. Irving Police spokesman Officer James McLellan commented, "We attempted to question the juvenile about what it was and he would simply only tell us that it was a clock." That following Wednesday, police announced that the teenager would not be charged. Chief Larry Boyd said Ahmed should have been "forthcoming" by going above and beyond the description that what he had made was in fact a clock. However, Boyd said Authorities determined that the teenager did not intend to alarm anyone and the device, which the Chief called "a homemade experiment" was innocuous.
Ahmed Mohamed was given the nickname the Texas Clock Kid, suspended from school until Thursday, and was considering transferring to another high school although he was recorded as saying that he was not bothered that police did not apologize for arresting him. After he said he was interrogated by police without an attorney present, his lawyer, Linda Moreno, told reporters they would not answer any more questions about the legal process.
Following the Texas Clock Kid's suspension, the social media outlets errupted with a myriad of emotions and opinions. Even President Barack Hussein Obama weighed in inviting him to the White House to show off his "clock", and U.S. Secretary of State Hillary Clinton sided with the Freshman as well.
Now fast forward a week and the buzz is still flying around about the Texas Clock Kid. Everyone seems to be weighing in with their thoughts and opinions, and yet the one thing that no one could clealry describe of this "clock" was did it actually look like a "clock", you know, the kind that everyone imagines hanging on the wall or sitting on a side table? In fact, the device that Mohamed brought to his Irving High School and showed his teacher looked nothing like a clock, and everything like a bomb. Bill Maher is most likely the one to best sum up the confusion about the Texas Clock Kid and his devicet. "The people at the school thougt it might be a bomb, perhaps, because it looks exactly like a f-ing bomb," said Maher, a liberal not known for his moderate views on Islam. Those technical experts seeking to explain what Mohamed had or had not produced in the absence of the detailed information needed to confirm outside of the freshman's own version, only made it that much more confusing. "Ahmed Mohamad did not invent, nor build a clock, he took apart an existing clock, transplanted the guts into a pencil box, and claimed it was his own creation. It all seems really fishy to me." Anthony DiPasquale, a Buffalo, N.Y., alt-weekly webmaster wrote. Jim Hansen of the oft-GOP affiliated Center for Security Policy said the device "looks exactly like a number of IED triggers that were produced by the Iranians and used to kill U.S. troops in the war in Iraq." Even further, he said the clock "was half a bomb." Needless to say there were very strong beliefs behind what was actually being built, and the lack of full cooperation and communication from the Texas Clock Kid did nothing to help the perceptions and fears surrounding both his creation and intentions.
Now let's go to November, just two months later, and Mohamad and his family are now demanding $15 million in damages and an apology from the city of Irving and its schools to avoid a lawsuit. The lawyers claim that Mohamad was wrongfully arrested, illegally detained, and questioned without his parents. The family is asking $10 million from the city of Irving and $5 million from the school district or they will file civil lawsuits within 60 days. Meribeth Sloan, a spokeswoman for Irving said the city is reviewing the letter and has no comment. The school District said in a statement its lawyers are reviewing the letter and will respond appropriately.
In October, 2015, the Texas Clock Kid, Ahmed Mohamed, and his parents announced that they would be moving to Qatar and that he had accepted an offer from the Qatar Foundation to study at its Young Innovators Program. This fully-funded education scholarship comes with ties to the organization with reputed ties to the Muslim Brotherhood, and over an invitation to MIT, which is among the most prestigious institutions of higher learning in the world, not to mention the single most important educational institution Mohamad claimed to want to attend as his inspiration. The announcement came a few hours after he was at the White House for an astronomy night hosted by Obama. The Mohameds, now living in Doha, said the attention following their son's arrest ruined their lives and eventually drove them out of the United States, according to their Lawyers. Amid recent claims that the Texas Clock Kid wants to return "home", there has been no such move made on behalf of the family at this time. An overall perspective now is that the family became unrealistically demanding and shamelessly money hungry. Any sympathy that once captivate Americans has now vanished, while speculations continue to rise based on his connections.
Related Pages
Category: Criminal Law
Category: Criminal Law
---
Article of the Day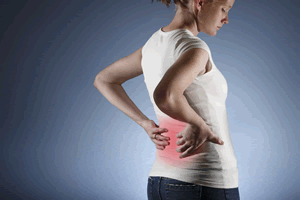 This article will explain details on the car accident statute of limitations for the state of Mississippi.
Category: Injury Law
---
---