Edith Morgan sues General Motors for Derrick Thomas death 2004
The Civil Case between Edith Morgan and General Motors
Former Kansas City Chief Derrik Thomas's mother, Edith Morgan, filed a lawsuit against General Motors in Jackson County Circuit Court, claiming that her son was paralyzed and later died because the roof of his Chevrolet Suburban caved in during a rollover accident. She also is suing the Kansas City hospital, Liberty Hospital, and ambulance workers for negligence, and seeking an undisclosed amount in actual and punative damages from each of the defendants. Derrik Morgan's mother insists that she is seeking to make other drivers aware of the dangers in the Chevy Suburban roof that has been known to cave in on multiple accounts, causing not only serious injuries but multiple deaths as well. These previous accidents have been settled out of court and subsequently had been silenced, therefore never making the general public aware of the dangers surrounding accidents in the Suburbans, due to the settlement's requirements.
Thomas was paralyzed and his friend Michel Tellis was killed when the Chevrolet Suburban Derrik Thomas was driving crashed and rolled off an icy road in mid January. Neither victim was wearing a seat belt. Thomas, who was thrown from the Suburban, died early Febuary in a Florida hospital when he suffered a pulmonary embolism. According to the lawsuit, Derrik Thomas suffered his broken neck and head injuries before he was thrown from the vehicle. Pictures to be offered in as evidence in the case show the vehicle's roof smashed inward 8 to 10 inches on the driver's side. "After it rolled, you get the roof crush and skull impact. It is clear as a bell what the mechanism of injury is", Gary C. Robb, Edith Morgan's Lawyer. Further, the lawsuit contends that the Suburban's roof should have been designed to maintain its structure in a common rollover, and that Derrik Thomas' driver side air bag did not deploy. Both officials with General Motors and Royal Chevrolet in Harrisonville, which sold Derrik Thomas the Suburban, declined to comment.
As for the hospital and ambulance service who treated Derrik Thomas, the lawsuit claims include improper stabilization of the injuries and transport to a hospital not equipped and staffed for severe spinal-cord injuries. While the hospital did not properly treat Derrik Thomas and contributed to his death. The ambulance service declined to comment, and the Hospital Spokesperson, Joe Crossett administrator for Liberty Hospital said "That's not our view of what occurred; we did everything we thought conceivably possible."
Edith Morgan decided to file the lawsuit in the bye week so as not to distract the Chief players, as well as minimize the stress attached to the circumstances. Her desire was to distribute the monies awarded to the seven children of her son, Derrik Thomas, and their mothers as she is the representative of her son's estate.
Related Pages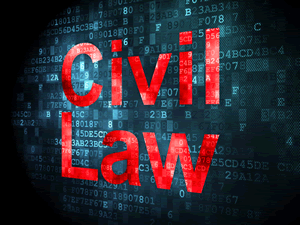 Category: Civil Law
---
Article of the Day
Understanding the DUI laws and penalties within the State of Arizona
Category: DUI and DWI
---
---