Hornbeck family sues Hotel after son's death 2007
Hornbeck family sues Georgia Hotel after Soldeir Son's death
January 22, 2007 in Savannah, Georgia the family of a soldier, Army Spc. Robert Hornbeck. His body was found in a room-sized hotel air conditioner unit. Army Spc. Robert Hornbeck bled to death April 16, at the Hilton Savannah DeSoto after being struck by fan blades in the air conditioner blower room. Investigators think Hornbeck broke into the Hotel's maintenance area, climbed a small stairwell, and entered the room-sized air-conditioning blower unit through a service panel door. Army Spc. Hornbeck had just returned to Georgia in January from a yearlong tour in Iraq, and was scheduled to complete his military service just days after he was found dead.
The family has sued the Hilton Savannah DeSoto for a sum of $10 million. Their son's disappearance sparked a massive manhunt that led investigators to the air conditioner blower room. His body was found, April 28, nearly two weeks after he disappeared after spending the night on River Street with an Army buddy. The lawsuit claims the Hilton Savannah DeSoto was negligent. "The defendents had a duty to maintain a safe area within its hotel, and to place appropriate warning signs and maintain locks on doors that led to its electric and air conditioning units."
Hotel spokesman Ted Robertson declined to comment.
Related Pages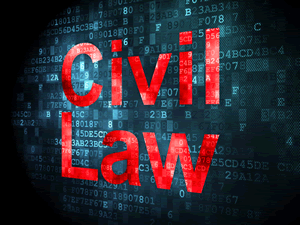 Category: Civil Law
---
Article of the Day
Understanding DUI laws and penalties within the State of Montana
Category: DUI and DWI
---
---