Can a funeral director be held liable for disgracing ones family heritage at funeral?
Can a funeral director be held liable for disgracing one's family heritage at funeral?
Death is emotional, traumatic, and painful experience. Whether it's the death of a mother, father, sister, or brother, our lives are all eventually touched by death. When death occurs most of us will also have to deal with a funeral home to organize the services, establish burial arrangements, and potentially perform the cremation.
The good news is most funeral homes are professional and provide services which meet or exceed our expectations. Unfortunately, however, like other businesses, there are some funeral homes which do not provide the services that are expected or who fail to meet their professional obligations. Recently on our attorney forum a user asked, "If I had a loved one recently die and the funeral home disgraced our family heritage at the funeral can I hold the director liable for their actions?"
Negligence and Funeral Home Services
Although it's not quite clear from the question above what actually occurred to this particular individual and their family, there are some blatant cases of negligence that have occurred within the funeral home industry.
For example, some funeral homes have not provided competent services or have even engaged in fraudulent practices. Some common types of unethical and perhaps illegal actions have included:
Improper storage of bodies
Stealing organs and reselling them
Loss of cremated remains
Misusing the body
Burying a body in the wrong gravesite
Mixing the ashes of multiple individuals
Stealing personal items from the body.
Not treating the body with dignity and respect
Overcharging for funeral procedures
Improper disposal of bodies
Burying multiple bodies in one casket
The actions listed above could be considered negligent actions because they do not follow standard procedures for burial procedures within the United States. Consider, however, standards could vary by circumstance, location, state, or cultural traditions. Review your states laws for burial requirements and talk to a lawyer for more information.
Proving Negligence in funeral home cases
It's important to remember, however, that not all actions of inattention, rudeness, or carelessness rise to the level of personal injury. Winning a personal injury claim for funeral abuse will require you to prove that the funeral home owed you a duty of care, they breached their duty (i.e. acted in a way that others in their position would not have acted, did not follow standard funeral home procedure, etc.), their actions were the proximate cause of your injuries or loss, and you suffered loss or injury.
Filing a personal injury claim for funeral home abuse
If you believe you have a personal injury claim against a funeral home it is important to act immediately. All personal injury claims must be filed within a specific timeframe determined by the type of case and your state's laws. Failure to file your funeral home claim prior to the statute of limitations will negate your right to compensation.
Talk to a lawyer if you have questions about your case and whether the actions of the funeral home rise to negligence.
Related Pages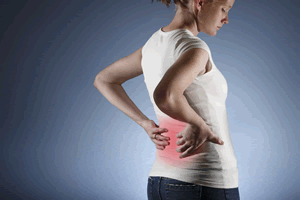 Category: Injury Law
---
Latest Question
The first question to ask your immigration lawyer is how long they have been practicing immigration law.
Category: Immigration
---