Can I adopt a US child if I am not a US resident?
Do I have to be a US citizen to adopt a child in the United States?
While the adoption process of a child in the US requires a lot of time and documentation, successfully completing it provides deep satisfaction and overwhelming joy as you hold the child you have spent so much time seeking to take home, finally in your arms. In the majority of cases, US lawful permanent residents (LPR's) who adopt children in the United States are able to do so under Domestic State Adoption Laws. The adopted children are generally born in the United States, are US citizen children, or US lawful permanent residents who live in the United States.
Will I have to live permanently in the US to adopt a US child?
It is very possible for a non-US citizen to adopt a US child, however, more often than not you will need to be living in the United States in order to complete the adoption process in the majority of cases unitl the adoption process is finalized. Most non-Americans who adopt are in the country are on long-term Work Visas or have Green Cards.
What if I cannot be long-term in the USA for the entire adoption process?
If you are living abroad, and you are seeking to adopt a US child, you would need to work with an International Adoption Agency in the United States that is Hague certified. Remember, here in the US each State is empowered to establish their own adoption laws, therefore you may be required to be present and residing in the US State that you are filing for adoption in order to at least complete the process.
What if I am a legal Permanent Resident (LPR) but I am not a US citizen?
This answer is entirely dependent upon the State that you are living in. While some States require you to be a US citizen, there are many States that will allow you to be a legal permanent resident (LPR), or one here by way of being a Green Card holder, in order to successfully adopt. For instance, in California, you do not have to be a US citizen or a legal permanent resident, but you must reside leally in the State of California until the adoption is finalized. People with long-term visas often fall into this category.
Conclusion
Adoption of a child is empowering and should be filled with great wonder and anticipation. While you may struggle with not being a US citizen and adopting a US child, the majority of adoption agencies will work with you to secure a good adoption into a loving a nurturing home that is capable of providing for the child's health and well being on a daily basis. The general challenge will be found within private agencies and the IRS, but not hardly an issue within the State itself. You will want to ensure you know your rights and legal obligations within the perameters of the individual States as they are lawfully allowed to set their own laws for adoption.
Related Pages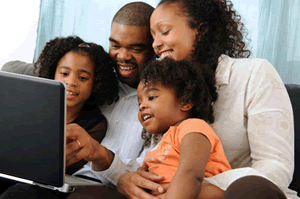 Category: Adoption
---
Latest Question
This article will explain if you can refuse to be recorded by a police officer.
Category: DUI and DWI
---