Can I file bankruptcy without a lawyer?
Although corporations and partnerships must have an attorney to file a bankruptcy case, it is legal for an individual to file bankruptcy on their own or "pro se." The question, however, is whether or not you have the time and energy to make sure you understand the bankruptcy process well enough to ensure it is done correctly.
If you do decide to file bankruptcy on your own you will have to make sure you understand how to list all property and debts on your bankruptcy schedules. If a debt is not listed, it is possible the debt will not be discharged. Another issue is bankruptcy fraud. If the court believes you have committed fraud, which can include any action which is deemed dishonest, such as destroying or hiding property, falsifying records, or lying, not only can the court discharge the case, you could be charged with a crime.
So if you choose to file bankruptcy on your own make sure you understand the rules of the bankruptcy court, the Federal Rules of Bankruptcy Procedure, and the rules of the court in which your case is filed.
What if you just can't afford a lawyer?
What if you need legal help but cannot afford a lawyer? Finding free legal counsel is not easy, but there are some lawyers who will provide pro bono legal services. You may also have luck contacting certain law schools which provide legal clinics or offer free legal services. If you simply need help preparing the documents you may hire a petition preparer. Keep in mind, however, a petition preparer only completes the bankruptcy forms. They do not provide legal services, they do not answer legal questions, and they are barred from assisting you in bankruptcy court.
Who needs a lawyer? Most bankruptcy experts will tell you that if you are filing a Chapter 7 no-asset case and you have time to read and study the bankruptcy requirements, you may be able to file the case on your own. Filing a Chapter 13 bankruptcy case, creating a bankruptcy repayment plan and making sure your assets are protected is more complicated. In this case, you should consider hiring a lawyer.
Related Pages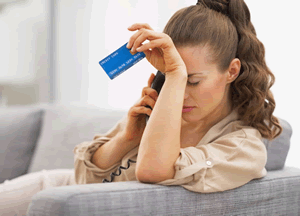 Category: bankruptcy
---
Latest Question
The first question to ask your immigration lawyer is how long they have been practicing immigration law.
Category: Immigration
---