Could you please qoute me a estimated cost on filling for bankruptcy?
Costs to file bankruptcy
Recently on our legal forum we had a user ask, "Can you provide information about the costs to file bankruptcy?" One of the most common questions bankruptcy filers have is how much it will cost to file, and it's not uncommon for many debtors to feel like they cannot afford to file bankruptcy.
Can I file without a bankruptcy lawyer?
If you have no money, you have limited assets and you qualify for Chapter 7 bankruptcy the least expensive way to file is without hiring a bankruptcy lawyer. If you file without legal help you will be required to pay a $306 filing fee (which may be waived if you can demonstrate to the court that your income is 150% below the poverty level). You will also have to pay $15- $70 for a credit counseling course and $15- $70 for a financial management course.
Unfortunately, bankruptcy is a legal process and all forms and schedules must be completed accurately. The court will not offer you a "pass" because you are not a lawyer. For this reason, if your case is too complicated or you have to file Chapter 13 bankruptcy, it's recommended that you seek legal counsel. If you hire a bankruptcy lawyer to file your Chapter 7 bankruptcy case you should expect to pay at least $750. This payment must be paid prior to filing your bankruptcy petition, although some lawyers will take installment payments prior to the filing.
Costs of filing Chapter 13 bankruptcy
If you do not qualify for Chapter 7 you will have to file a Chapter 13 bankruptcy. Chapter 13 bankruptcy will not immediately discharge your debts but will require you to create a 3 or 5 year debt repayment plan for repaying all or a portion of your debts. Chapter 13 bankruptcy will also allow you to keep many of your assets. Chapter 13 bankruptcy can also be much more complicated than Chapter 7 bankruptcy.
If you decide to file Chapter 13 bankruptcy you will have to pay a $281 filing fee and spend approximately $15- $70 for a credit counseling course and a financial management course. A Chapter 13 bankruptcy lawyer may also charge $2,500 to $4,000 to file a Chapter 13 case for you. The cost to hire a lawyer can generally be included in your debt repayment plan and paid over the 3 or 5 years.
Costs vary based on several factors
Costs listed above may be higher or lower than costs quoted to you from lawyers in your area. Costs can be higher or lower depending on the complexity of your case, whether you file a Chapter 7 or Chapter 13 case, whether the lawyer has to perform additional services, the rate for attorneys in your area, and the experience of the lawyer you hire.
Contact several lawyers in your area for more information. Most lawyers will provide a free evaluation and can provide more information about their fees after they review your financial information.
Related Pages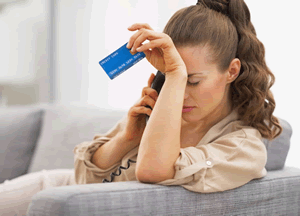 Category: bankruptcy
---
Latest Question
Insurance fraud cannot be prosecuted after the statute of limitations has expired.
Category: Criminal Law
---