Do I have a personal injury claim?
Not everyone who is injured has a personal injury claim. There are very specific requirements which must be met to win your personal injury case. Before filing an injury claim it is important to discuss your case with a personal injury lawyer.
Keep in mind, there are statute of limitations for filing every type of injury claim, including medical malpractice, car accidents, bicycle accidents, product liability, and premise liability.
Elements of a personal injury case
Duty of Care - The first step to filing an injury claim is proving the defendant in an injury case owed the plaintiff a duty of care. Duty of care is simply proving that the defendant had a duty to the plaintiff to take reasonable care not to cause an injury.
Breach of Duty - The second thing the plaintiff must prove is breach of duty. For example, if you have filed a personal injury claim for a car accident you must prove the driver had a duty of care and they breached their duty against you. A breach of duty could be proven if the driver was intoxicated or they failed to follow the driving laws. For a medical malpractice case you must prove the doctor's actions were different than what another doctor would have done in a similar situation.
Causation - The third element in a personal injury case is causation. Causation means the defendant's breach of duty was the proximate cause of your injuries. For instance, if a driver drove into a building and the roof collapsed on top of you, causing injury or death, you must prove their negligent action of driving into the building caused the roof to collapse.
Injury - Finally, you only have an injury claim if you can prove you suffered injury or loss. The loss can be financial, physical or mental (or all of the above). But if you are not injured or you have not suffered any loss, you do not have an injury claim. Keep in mind, compensation from an injury claim is used to restore the injured party to the level they were at prior to the injury. If there is no injury or loss, there is nothing to restore. For example, if you slip and fall in WalMart due to a wet floor, you may be able to prove that WalMart had a duty of care, they breached their duty, and their breach caused the accident, but if you are not injured or you have not suffered any loss, you do not have a personal injury claim.
Related Pages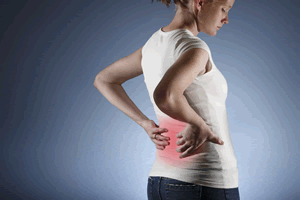 Category: Injury Law
---
Latest Question
The first question to ask your immigration lawyer is how long they have been practicing immigration law.
Category: Immigration
---