Do I need to list all of my debts when I file bankruptcy?
If you file Chapter 7 or Chapter 13 Bankruptcy you will have to list all the creditors which are owed money on your bankruptcy petition. When you file for Chapter 7 or Chapter 13 bankruptcy, all of your unsecured debts or bills will be listed on the Schedule F -- Creditors Holding Unsecured Nonpriority Claims.
In this schedule you will list all of your unsecured creditors that are not entitled to priority status. Unsecured creditors are only those where there is not collateral or property to repay the debt. Unsecured debts are generally considered nonpriority. Common unsecured nonpriority debts include medical bills, utility debts, back rent, and credit card debt. Student loan debts are also listed but may not be discharged.
Exceptions exist, however, for some unsecured debts including child support, alimony, and certain tax debts. These unsecured debts are considered priority debts, are given special treatment and cannot be discharged through bankruptcy. Priority unsecured debts are listed on Schedule E and Secured debts are listed on Schedule D.
What if I want to keep paying a bill?
If you are filing Chapter 7 Bankruptcy and you want to keep making payments for a debt, creditors should still be listed on your bankruptcy petition and notified about the bankruptcy. In some cases you may choose to repay some of the unsecured debts, and discharge others. This can be discussed in more detail with your bankruptcy lawyer.
In Chapter 13 bankruptcy, however, all of the creditors, even the unsecured creditors, will be listed and repaid (at least a portion of the debt) through a 3 or 5 year bankruptcy repayment plan.
Where do I get Schedule F?
To locate Schedule F you can go to the United States Court's website at www.uscourts.gov. To learn more about getting the official and other forms, see The Bankruptcy Forms: Getting Started.
If you have decided to file Chapter 7 Bankruptcy or Chapter 13 Bankruptcy you may file with or without the help of a bankruptcy lawyer. If you hire a lawyer they will help you complete all of the bankruptcy schedules. If you do not have legal help you will need to list all of your unsecured nonpriority creditors and the amounts of each claim.
Tips to complete Schedule F
Remember, it's important to be thorough. List every unsecured nonpriority debt, including those, such as a student loan, that may not be dischargeable or you do not believe you owe. Failing to include all creditors may allow some debts not to be discharged. Creditors must all be treated the same and cannot be given preferential treatment. Deliberately concealing information, committing perjury or violating bankruptcy rules is illegal.
When will the debts be discharged?

Most Chapter 7 filers can expect to have their debt discharged within 60 to 90 days after the 341 Meeting of the Creditors. Chapter 13 Bankruptcy discharges are made after the debtor completes their 3 or 5 year debt repayment plan. As mentioned above, failing to include a debt on your schedule may allow the court to refuse to discharge the debt.
Related Pages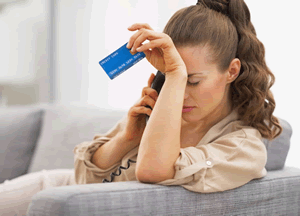 Category: bankruptcy
---
Latest Question
Whether you have committed a crime inside or outside of the United States will not matter to the court, but there are specific crimes which will automatically bar you from seeking asylum in the United States
Category: Immigration
---