Do I really need a divorce lawyer?
As with most legal matters, you are not required to hire a divorce lawyer to file divorce. But whether or not it is a good idea to divorce without legal help depends on whether you and your spouse have the ability to work together to resolve divorce issues. And unfortunately, for many couples, if you were getting along well enough to rationally discuss some of the most contentious issues in life (i.e. money, property and children) then you probably would not be getting a divorce.
The truth of the matter is you and your spouse probably have conflict and you may need to rely on lawyers and courts to resolve some of the most difficult issues such as child support, spousal support, property division and child custody.
Maybe a better question for most couples is not whether you have to hire a lawyer, because most couples do want legal help, but whether or not you and your spouse can civilly work through issues and avoid going to court.
But for this discussion, let's assume you and your spouse can work through divorce issues together. In this case, you may avoid hiring a lawyer by working with a third party negotiator, such as a mediator, to work through issues. The benefit of mediation is you can save yourself time, money and spare your child the anguish of watching their parents fight it out in court. In many states, if you and your spouse create a plan for your money, property and children you can request the court's review and get a divorce without appearing in court.
What if decide to hire a lawyer? Legal experts often recommend hiring a divorce lawyer, but they do not often stress how important it is to find the right one. If you hire the wrong lawyer, like a lawyer who does not understand your primary objective is to have an amicable divorce, they may pursue your interests to the detriment of your actual goal. The bottom line: find a lawyer who favors negotiating a favorable settlement over fighting it out in court.
Another common question is whether or not both spouses can use the same divorce lawyer. A lawyer can represent both parties but only if both spouses agree on major issues, understand the limitations of the arrangement, feel like they can resolve minor divorce issues, agree to the arrangement in writing or they just want the lawyer to complete the divorce paperwork.
If at some point in the process the lawyer realizes there is a conflict they may need to be removed from the case and help the couple find another lawyer or lawyers who can adequately represent them.
Keep in mind, there are specific times when you should definitely hire a divorce attorney. For instance, if there has been any type of abuse, including spousal, child abuse, or drug abuse, it is important for a lawyer to help you make sure you and your children are protected in the divorce process.
Additionally, if your spouse is too dishonest, greedy or vindictive to work with you or you do not feel like you have the emotional strength to come to fair agreements on your own, talk to a divorce lawyer. There are a variety of divorce lawyers available, such as a collaborative divorce lawyer, who will agree to only take cases if both spouses have hired a collaborative lawyer. They also agree that if an agreement is not reached, the couple must hire other divorce lawyers to continue with litigation, thus removing any financial incentive to go to court and encouraging both couples to find resolutions to their divorce issues.
Related Pages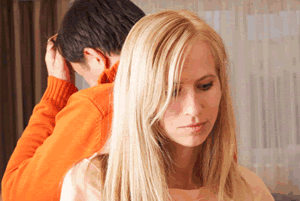 Category: Divorce
---
Latest Question
A landlord cannot just change the locks and throw you out for nonpayment of rent.
Category: Contract Law
---