Employer continually fails to follow a reasonable accomodation that I have on file
American with Disabilities Act (ADA) and employment accommodation
The American with Disabilities Act (ADA) was a federal civil rights law which went into effect in 1992. Under Title 1 of the ADA specific rules and regulations were outlined which were supposed to protect workers with disabilities and ensure they were not discriminated against in their employment. The act also requires employers to make reasonable accommodations for employees with disabilities.
Recently on our forum we had a user ask, What can I do if my work continually fails to follow a reasonable accommodation that I have on file, causing me to miss work and use my personal or vacation time in order to get paid?
Who must comply with the Title I of ADA?
First, before answering whether or not your employer must accommodate you it's important to understand what entities are covered entities and must comply with Title I of the ADA. Covered entities include employers with 15 or more employees, employment agencies, labor organizations, and joint labor-management committees.
Next, you need to consider who is protected under Title I. The Act specifically applies to qualified employees with disabilities. This means the individual satisfies the skill, experience, education, and other job-related requirements of the position sought or held, and can perform the primary job tasks of the position, with or without reasonable accommodation.
What is considered reasonable accommodation?
If you are disabled and your employer is a covered entity, the next question is what is considered reasonable accommodation under Title I of the ADA. Reasonable accommodation is applied to three aspects of the employment process: the application process, the performance of the essential functions of the job and the ability to enjoy equal benefits and privileges of employment.
So what are some common accommodations? Modifications can include making existing facilities accessible; job restructuring; part-time or modified work schedules; and acquiring or modifying equipment.
The employer may not have to make an accommodation if it would impose undue hardship on the operations of the employer's business. Undue hardship can include actions requiring significant difficulty or expense when considering the employers size, resources, nature, and structure. Undue hardship is determined on a case-by-case basis.
Complaining about employer actions
Assuming your employer cannot prove undue hardship, they are a covered entity, you have a disability and you are faced with discrimination, it may be time to file a complaint. As of July 26, 1992, complaints regarding actions which are discriminating may be filed with the Equal Employment Opportunity Commission. According to the U.S. Department of Justice, available remedies can include hiring, reinstatement, promotion, back pay, front pay, restored benefits, reasonable accommodation, attorneys' fees, expert witness fees, and court costs. Compensatory and punitive damages also may be available in cases of intentional discrimination or where an employer fails to make a good faith effort to provide a reasonable accommodation.
If you have been denied accommodation for your disability you can contact an employment law attorney. An employment lawyer can help employees who have been fired or forced to resign due to their disabilities. They also can help employees if they work for a company who refuses to comply with the legal obligations under the ADA.
Related Pages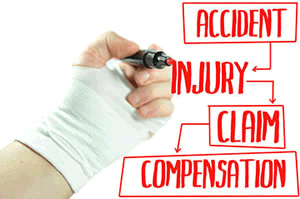 Category: Workers Compensation
---
Latest Question
Chapter 7 bankruptcy may be used to discharge most payday loans, which are considered unsecured debts.
Category: bankruptcy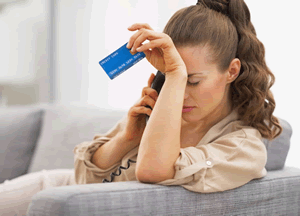 ---