How do I set up payment arrangements regarding my child support in arrears?
Child support and medical support payments must be paid according to the court order established at the time of divorce, separation, or birth of the child. The court order should establish both the amount, due date, and the place of payment. Additionally, if child support payments are not paid on time they begin to accrue interest.
Should I be worried about child support in arrears?
Parents who fail to pay their child support obligations in any state should be concerned. In fact, in the state of Texas, the Domestic Relations Office or the Attorney General will take immediate action against non-paying parents. Other states have similar authorities who will pursue non-payment.
Although state laws will vary, all states will have a process for sending notice to non-paying parents. For example, in the State of California the Department of Child Support Services sends a notice called a CSWN to the non-paying parent documenting all balances in arrears. The notice all details how the parent can make child support arrearage payments. If you live in California you can call 1-866-901-3212 for more information.
If the non-paying parent does not respond to the notice or make timely payments a motion will be filed in court asking a judge to enforce the child support order. After the motion is filed, you will receive notification about a hearing. If you do not attend the hearing the judge will issue a bench warrant for your arrest.
At the hearing you can present any information about your case, including why you are unable to pay and what you have done to generate additional money. If the court determines you do not have a reasonable excuse for non-payment, you may be held in contempt of court with fines of jail time, penalties, or probation.
Most likely, however, the court will simply order income to be withheld through a wage garnishment. Wage garnishment deductions are then applied toward the child support arrears. The judge may also order a judgment against you, allowing for the seizure of bank account funds or tax refunds. Liens can also be placed against certain types of personal property.
And there's more bad news: child support in arrears will accrue interest at 6% of the unpaid balance.
Can I pay child support arrears in payments?
The first step if you fall behind on child support payments is to act quickly to avoid contempt of court charges. There are several steps you should take immediately:
Contact your case worker.
Case workers do not want to attend court hearings. In some cases, case workers may be willing to outline an agreement which allows you to make payments for child support in arrears each month until you have repaid the balance owed.
Contact the other parent.
If you have a decent relationship with the other parent of your child you can also contact them directly. Although you and your spouse can negotiate new terms for a child support order, the new order must comply with state guidelines and must have a court's approval to be considered legally valid.
Contact a family law attorney
In some cases, especially if you owe a sufficient amount of money and a court has issued a bench warrant for your arrest, you may need legal help from a family law attorney. In some cases, it may be possible to make arrangements outside of court to pay your arrears balance.
If this is not possible and you are forced to appear in court, the judge will generally establish a "purge amount" which is any amount the judge deems appropriate up to the full amount of arrears owed. If there is any balance owed after the purge amount is determined the additional payments can be made each month.
Bottom Line:
If you cannot make child support payments or you have payments in arrears you need to take immediate action. You can review any notices you have received about payments or contact your case worker.
If your income or ability to pay has substantially changed you can also request a child support modification. In some cases you can negotiate this arrangement first with your spouse prior to getting approval from the courts. Finally, you may also choose to talk to a family law attorney.
Related Pages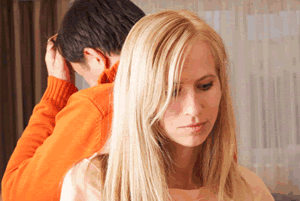 Category: Divorce
---
Latest Question
Talk to the legal department or your employer if you are threatened with a lawsuit.
Category: Malpractice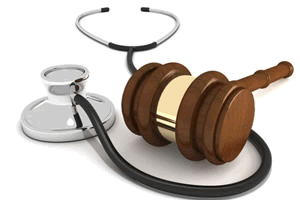 ---