How long does filing bankruptcy take?
Chapter 7 Bankruptcy
Despite bankruptcy law changes which have made it more difficult for many debtors to file Chapter 7 bankruptcy and discharge their unsecured debts, Chapter 7 bankruptcy remains the most popular type of bankruptcy filed. If you file Chapter 7 bankruptcy it could be possible, however, to discharge your qualifying unsecured debts within four to six months from the date you file your bankruptcy petition.
What happens during the Chapter 7 bankruptcy? After you file your bankruptcy petition the courts initiate an automatic stay which stops creditors from continuing their debt collection efforts. You will also be required to attend a 341 Meeting of the Creditors and discuss your case with a court-appointed trustee. If no creditors object to the discharges then the bankruptcy case is approved and the qualifying debts are discharged.
Debts which may be discharged include medical debts, credit card bills, payday loans and unsecured personal loans. Home mortgages, car payments, child support obligations and student loans (exceptions exist) are not discharged.
Chapter 13 bankruptcy
Due to bankruptcy laws many debtors will not be allowed to discharge all of their unsecured debts immediately with Chapter 7 bankruptcy but will instead be forced to repay a percentage of their debts under Chapter 13 bankruptcy.
Chapter 13 bankruptcy allows a debtor to create a 3 to 5 year repayment schedule. To initiate Chapter 13 bankruptcy you must file a bankruptcy petition along with the appropriate schedules to the bankruptcy court. Chapter 13 bankruptcy filers will also be required to attend a 341 Meeting of the Creditors and discuss their case with a court-appointed trustee.
Unlike Chapter 7 debtors who have debts discharged immediately, you will have to create a repayment plan. This plan is used to consolidate your debts into a repayment schedule based on your disposable monthly income. After the court, trustee and your lawyer agree on the repayment schedule you will be required to make monthly payments for the plan until it is complete.
After the completion of your plan, the remaining qualifying unsecured debts will be discharged. This process will take 3 to 5 years.
Bottom Line on Bankruptcy
The good news is both Chapter 7 bankruptcy and Chapter 13 bankruptcy both allow debtors to have a fresh financial start. So how long it will take to complete your bankruptcy will depend on whether you have to file Chapter 7 or Chapter 13 bankruptcy.
You may be wondering if you need a lawyer or if you can file a bankruptcy without a lawyer. For a simple Chapter 7 bankruptcy without any assets to protect, you may be able to file without legal help. If, however, you have assets you have to protect and you have to file Chapter 13 bankruptcy, talk to a lawyer before you file your bankruptcy petition.
Related Pages
---
Latest Question
If you have been injured or you are disabled you can apply for disability benefits immediately. Before you file, however, you need to make sure you meet the basic nonmedical requirements for Social Security Disability Insurance.
Category: Disability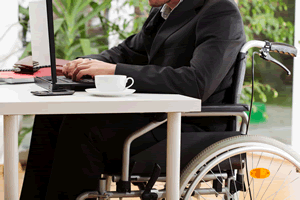 ---