How much does a bankruptcy attorney cost?
If you are filing Chapter 7 or Chapter 13 bankruptcy, chances are you do not have a lot of money to pay a bankruptcy lawyer. So while every case is different, you will need to find out what the cost for bankruptcy is in your state and district. Consider, however, the cost will vary depending on whether you file a Chapter 7 or Chapter 13 bankruptcy, who you decide to hire, and whether your lawyer charges you an hourly or flat fee.
What are the average costs for filing bankruptcy?
The cost of your Chapter 7 bankruptcy case will be higher if you have lots of assets and your income is higher. If you have few assets and you are unemployed, the lawyer will charge less. The average costs for a Chapter 7 bankruptcy can vary from $500 to $3,500 depending on the complexity of the case. Lawyers with less experience may charge less than a more experienced bankruptcy attorney who has been in the business for years.
Before you hire a bankruptcy lawyer you can call several firms and schedule a consultation. Be sure to get several estimates, find out if they specialize in bankruptcy and the number of cases they work each month.
Costs for filing Chapter 13 bankruptcy
Bankruptcy courts have established bankruptcy costs guidelines for Chapter 13 bankruptcy. Under current bankruptcy laws, the bankruptcy attorney is not allowed to charge more than the court's guideline fee. The fees can vary by district but generally range from $2,500 and $6,000.
Do bankruptcy lawyers accept payment plans?
Chapter 13 bankruptcy allows debtors to include the bankruptcy lawyer fees in their payment plan, although you may be required to pay a percentage of the costs prior to filing the case. The amount paid prior to the bankruptcy filing can vary, although a good rule of thumb is to expect to pay up to half of the costs of the bankruptcy lawyer prior to the filing. Consider, however, some bankruptcy lawyers may be willing to negotiate how the fee will be paid, whether all of it can be included in the repayment plan or how much must be paid up-front.
The good news if you decide to file Chapter 7 bankruptcy is that the cost to file will probably be less than for a Chapter 13 bankruptcy. The bad news is if you decide to file Chapter 7 bankruptcy the lawyer will require the payment to be paid in full prior to filing your Chapter 7 bankruptcy petition.
Take caution if fees are too low - Unfortunately, if you find a bankruptcy lawyer who advertises a price to file bankruptcy which is too far below the market value for this service this should be a cautionary warning. Often the attorney increases the quoted fee once you start the bankruptcy process.
Before hiring a lawyer make sure to get a consultation, which generally should be offered free of charge. The consultation offers you an opportunity to evaluate your prospective attorney. Next, getting a referral is also another way to locate a good bankruptcy lawyer. Take the rights steps and you will find the right lawyer at the right price.
Related Pages
---
Latest Question
Although CPS plays an important role, sometimes they overstep their legal authority.
Category: Family Law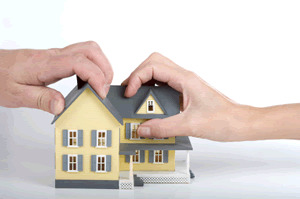 ---