How much will it cost to file bankruptcy?
If you are considering filing bankruptcy it's likely you are facing a financial crisis. Most debtors will not have thousands of dollars available to file bankruptcy. So how much does it really cost?
Filing without a bankruptcy lawyer
The least expensive way to file bankruptcy is without a bankruptcy lawyer, although this can be difficult if you have assets you want to protect or you are filing Chapter 13 bankruptcy. The basic costs for bankruptcy without a bankruptcy lawyer are listed below.
Chapter 7 Bankruptcy
Filing fee of $306 (Filing fee may be waived or a payment plan allowed if you can demonstrate to the court that your income is 150% below the poverty level).
Counseling Course $15- $70
Financial Management Course $15- $70
Chapter 13 Bankruptcy
Filing fee $281
Counseling Course $15- $70
Financial Management Course $15- $70
Factors which influence the costs of hiring a bankruptcy lawyer
If you decide to hire a bankruptcy lawyer the costs will vary based on a variety of factors, including the prevailing rate for legal services in your area, the complexity of your bankruptcy case, whether you are filing a Chapter 7 or Chapter 13 case, if there are any additional services you will need done which are not covered in the "standard" bankruptcy flat fee rate, and the experience of the bankruptcy lawyer.
The good news is a bankruptcy lawyer will generally be willing to evaluate your bankruptcy case free of charge and provide an estimate of the costs to hire them.
General costs to hire a bankruptcy lawyer range from $750 or more for Chapter 7 bankruptcy cases and $2,500 to $4,000 for more complicated Chapter 13 bankruptcy cases.
I cannot afford a bankruptcy lawyer
Finding the best lawyer at the best price is important. You want a bankruptcy lawyer who is competent and competitively priced. Remember, the most expensive lawyer is not always the best; and the least expensive doesn't necessarily mean bad.
What are your options if you cannot afford a bankruptcy lawyer? Some lawyers may allow you to pay in installments, although they will full payment for a Chapter 7 bankruptcy before they will submit the bankruptcy petition to the bankruptcy court. If you file Chapter 13 bankruptcy, however, the payments for the lawyer may be included in the bankruptcy repayment schedule and paid over a three or five year period.
Options for free legal help in bankruptcy
If you simply do not have the money to hire a bankruptcy lawyer you may qualify for legal aid. Some states have programs through the Bar Association which helps clients find a bankruptcy lawyer who will a work case for free. Unfortunately, there are very few bankruptcy lawyers who are willing to provide legal help pro bono for bankruptcy clients.
Another option is to hire a non-attorney bankruptcy petition preparer to complete the paperwork for you. If you decide to hire a petition preparer, however, remember they are not an attorney and cannot provide legal advice.
Related Pages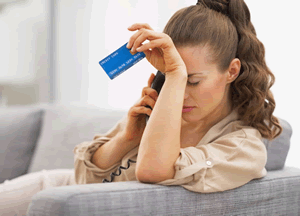 Category: bankruptcy
---
Latest Question
The Disability Determination Services (DDS) will determine whether you are disabled.
Category: Disability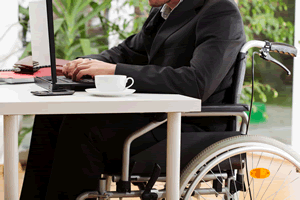 ---