Need help getting my children back from CPS but my caseworker keeps changing.
Recently on our forum a user asked, "My children have been taken away from me by Child Protective Services (CPS). Every time I talked to them they say something different and my caseworker keeps changing. How can I get my children back?"
Child Protective Services removes children from the care of their parents if they believe there is evidence of neglect or abuse, and they believe the child would be safer in another person's care.
Without more information about your case it's impossible to know whether or not this is true or if CPS has overstepped their authority, which has been known to happen. Regardless of why it happened, however, you need to understand your rights.
Know your rights to get your children back
When any type of family, civil, legal or criminal case occurs one of the biggest mistakes individuals make is failing to understand and assert their rights under the law. Although it can be expensive to hire a lawyer, this can be the first step to ensure that your rights are protected. A lawyer can do what needs to be done to ensure the state does not overstep their authority.
Even if you do not have the money to hire a lawyer, however, you need to review the laws in your state regarding the removal of children from their parent's care. You also need to review information provided by Child Protective Services in your state.
For example, the State of Texas Child Protective Services clearly states on their website a list of the protections awarded to parents in the state if their child is in the care of CPS. Several protections include:
The right to a written copy of the Family Service Plan
A right to discuss the child's Service Plan with the caseworker
The right to visit the child as appropriate
The right to send gifts and notes to the child
The right to be informed about the child's behavior, progress in school, and health
The right to information about any medical treatment your child needs
A right to a hearing if a service that CPS is supposed to offer is denied, reduced or terminated
The right to discuss the case with the Office of Consumer Affairs if the parent is not getting the response they need
At this point, it's not clear what you have done to assert your rights, but if CPS is not providing you with the services you need or if a caseworker is unresponsive to your concerns, it may be time to talk to a lawyer or raise the issues with a supervisor.
What are your responsibilities to get your children back?
The responsibility to provide specific services is not limited only to Child Protective Services. You also have a responsibility to do certain things to ensure that your home is safe and your children can be returned to you as quickly as possible.
Now might be the time to do an honest assessment of your actions and determine if you have taken all the necessary steps to help your children and facilitate their return.
For example, have you followed through with appointments, visitation, court appearances, and meetings? Have you utilized all available community resources to overcome your difficulties? Have your worked with your caseworker to provide them with the names, addresses, and phone numbers of interested family members who can help with your case? Have you helped develop your Family Service Plan? Are you taking the necessary steps to meet the requirements to have your children returned to you? Have you provided all the necessary information to your caseworker?
If you have done everything you need to do it's likely the problem is not you; it could be the caseworker. In that case, there are other steps you will need to take.
What if I have a problem with my caseworker?
Although your caseworker should be the first point of contact if you have a concern about your child, in some cases, the caseworker is the problem. If this is the case you can speak to your caseworker's supervisor. If that does not help you will need to talk to the program director.
In some cases, the issues cannot be resolved within CPS but will have to be escalated to the court. If this occurs you probably will need a lawyer. Some states also have an additional agency such as the Office of Consumer Affairs (in the State of Texas) which will review issues and try to provide an impartial decision or recommendation.
Bottom line:
You have protections and responsibilities. If you cannot afford to hire a lawyer to help you with this battle you will need to arm yourself with information about your rights.
Related Pages
---
Latest Question
If your office is not free of physical, emotional, or verbal abuse youj may have a legal case.
Category: Injury Law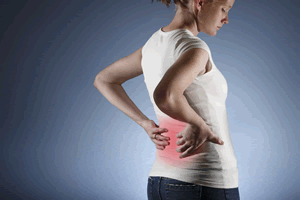 ---