What Compensation Can I Get For Malpractice?
Compensatory damages for a medical malpractice case are the expenses which can be calculated and attributed to the loss or injury you have suffered due to the medical professional's negligence or breach of their duty. For instance, you may be entitled to receive compensation for past and future wages, the loss of future earning capacity, and the cost of rehabilitation.
Compensatory damages can also include the cost of replacement services, which are things you have been responsible for providing, such as care for your children, cooking or house cleaning. Consider, however, the amount awarded is best calculated if you have proof you can provide to the court such as bills or receipts.
Non-Economic Damages for a medical malpractice case
You may also be entitled to what is called non-economic damages. These are the damages which are a bit more subjective and intangible, but are no less real. For instance, if you have suffered a severe injury you may also be entitled to compensation for your pain and suffering.
Many states in recent years have passed medical malpractice damage limitations or caps for non-economic damages. In many states this move has eliminated the jury awards of millions of dollars to injured plaintiffs. The goal of tort reform is to reduce the number of frivolous lawsuits and lower the cost of medical care. Opponents of the new laws argue the limits are arbitrary and may not sufficiently cover the costs of injury for some severely injured plaintiffs. Proponents of tort reform agree this might be true, but argue the benefits of lowered costs provide a greater good to more people within the state.
Punitive Damages for a medical malpractice case
What if you are injured by the intentional or grossly negligent actions of a medical professional? In some jurisdictions you may also be entitled to what is called punitive damages. Punitive damages are much less common in medical malpractices cases, and unlike compensatory damages, which are used to make the plaintiff "whole," punitive damages are used to punish the defendant. If your state allows punitive damages and they are warranted in your medical malpractice case, judges generally assess them and they may also be subject to statutory caps.
What other factors could impact your injury settlement for your medical malpractice case?
Whether you will need ongoing care
Whether your life expectancy has been limited due to your injuries
Whether your actions contributed to your own injuries
Whether your state has laws limiting the amounts of damages
Whether your jurisdiction generally awards large settlement offers
Whether other cases have been settled in the past and if there is a precedent for cases similar to your malpractice case
Whether you can ever return to work
Whether there are dependents who will lose their support due to your injuries
If you have been severely injured, permanently deformed or you will be out of work for a year or more due to your injuries, it is important to talk to a medical malpractice lawyer about the amount of money needed to compensate you for your injuries. Medical malpractice lawyers have a strong knowledge of expected costs related to a variety of common injuries and can make sure you get the compensation you need for your injuries.
Related Pages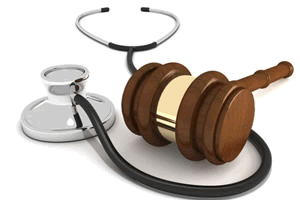 Claims-Made Liability Coverage
Category: Malpractice
---
Latest Question
Unless exempt under state laws, you may have an additional garnishment but only to the maximum allowed under federal law.
Category: bankruptcy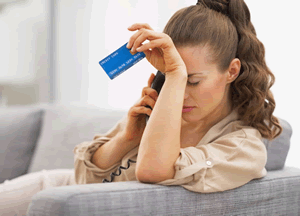 ---