What questions will the bankruptcy trustee ask me?
If you have filed Chapter 7 or Chapter 13 bankruptcy you will have to attend a meeting called the Meeting of the Creditors or the 341 meeting to answer questions about your bankruptcy papers and financial affairs while you are under oath.
The goal of this meeting is to allow not only the creditors to review the case, but also to allow a bankruptcy trustee to ensure your bankruptcy petition is accurate and you are not abusing the bankruptcy process. The good news is the Meeting of the Creditors does not last long and often the creditors will choose not to attend.
What questions will the trustee ask me at the creditors' meeting?
The bankruptcy trustee is allowed to ask you any question they believe will help them verify the accuracy of your bankruptcy information you have submitted to the court, although they will focus on information related to your debts, assets, expenses and personal income. They will also scrutinize your information for discrepancies.
Trustee questions will vary based on the details of a specific case, but questions can include the following:
Is the information you have included on your bankruptcy petition and schedules accurate?
Have you listed all of your personal assets?
Did you list all of your creditors?
Have you completely reviewed your bankruptcy information prior to submission?
How many times have you filed bankruptcy?
Do you pay child support or spousal support payments?
Have you filed all of your prior tax returns?
Has your personal information changed from the date you filed bankruptcy?
Have you given property to anyone or transferred property?
Do you have and use credit cards?
Are you the owner or part owner in a business or partnership?
Have you made payments to creditors in the last year which are greater than $600?
Did you sign the petition, schedules, statements, and related documents and is the signature your own?
Are you personally familiar with the information contained in the petition, schedules, statements and related documents?
What is the address of your current employer?
Do you own or have any interest whatsoever in any real estate? When did you purchase the property? How much did the property cost? What are the mortgages encumbering it? What do you estimate the present value of the property to be? Is that the whole value or your share? How did you arrive at that value?
Does anyone hold property belonging to you?
If there are large medical debts, are the medical bills from injury? Are you the plaintiff in any lawsuit? What is the status of each case and who is representing you?
Are you entitled to life insurance proceeds or an inheritance as a result of someone's death?
Does anyone owe you money?
Do you have copies of the federal income tax returns? At the time of the filing of your petition were you entitled to a tax refund from the federal or state government?
Do you have a bank account, either checking or savings? If yes, in what banks and what were the balances as of the date you filed your petition?
When you filed your petition did you have cash or U.S. Savings Bonds? Any other stocks or bonds? Any Certificates of Deposit? A safe deposit box in your name or in anyone else's name?
As mentioned above, these questions are simply examples. Many of the examples listed above were provided by the United States Trustees Office.
Related Pages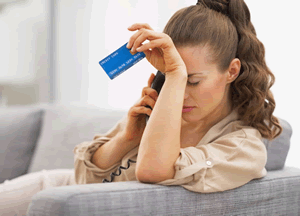 Category: bankruptcy
---
Latest Question
Cases for negligence have been filed against dentists who failed in their medical obligations to provide adequate care.
Category: Malpractice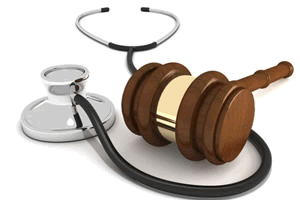 ---