Law Offices of James Lee Katz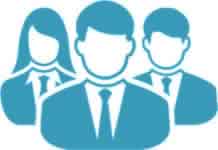 Hi. My name is James Lee Katz. I'm a personal injury lawyer. I've helped injured people as a trial lawyer in Maryland for more than 35 years. My clients have obtained millions of dollars in insurance company settlements, court and jury verdicts, and workers' compensation awards during that time. My clients tell me they like that my more than three decades of experience as a personal injury lawyer gives them competent representation, and the peace of mind of knowing they have the best chance to get what they deserve.
Call 443-394-0900 (800-564-7808 toll free) For Your Free Consultation!
---
---
Recent Articles by Law Offices of James Lee Katz
---
For a list of recent articles, please visit www.lawyerkatz.com/feed.xml




Other Lawyers in Owings Mills Maryland