Learn About the Law
We've compiled information about a variety of legal issues to help you better understand how the law applies to your situation. Use the links below to start learning about the legal issue that you're facing.
We hope you find the information you're looking for. If you don't find an article with the information you need, be sure to check out our legal questions and our legal glossary sections. Or, if you're ready to speadk to an attorney, fill out our short case evaluation form to find a local attorney who will answer your questions.
---
Term of the Day
An appearance is the first time an alleged criminal suspect appears in court.
Category: Criminal Law
---
Latest Question
Medical malpractice lawsuits may seek compensation from individual healthcare professionals, medical staff, or organizations that employ them.
Category: Malpractice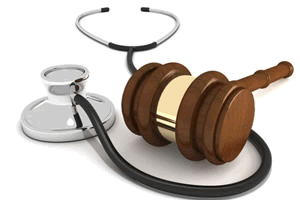 ---
Share this page with a friend
Tweet