Snyder Law Firm, PLLC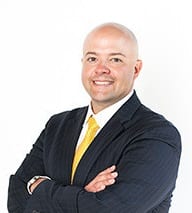 The Snyder Law Firm is committed to providing you with the personal attention you deserve. The firm approaches every client with a focus on understanding, advocacy and integrity.
David B. Snyder is an experienced litigator with over fifteen years experience handling cases in many different areas of law. Mr. Snyder is an aggressive and effective litigator. Each client's case is treated with exceptional care and attention.
Mr. Snyder received Bachelor Degrees in Biology and Political Science from the University of Arizona and his Juris Doctor degree from the Syracuse University School of Law. Mr. Snyder was a member of the Moot Court Honor Society as well as a member of the prestigious National Trial Team and ATLA trial teams.a
After passing the bar exam, Mr. Snyder practiced as a lawyer for several years representing clients across varied practice areas including: general personal injury litigation, medical malpractice defense, insurance litigation, Workers Compensation, automobile accident cases, criminal defense and representing small businesses. This experience has given Mr. Snyder a wealth of trial experience. Mr. Snyder has lectured at seminars on various legal topics, including the commencement of the civil action in New York State. Attorney Snyder has been recognized in Upstate New York SuperLawyers Magazine as a rising star two times and is a Superlawyer as of 2018, and as a Super Lawyer in 2019 and 2020. Atty Snyder has been rated excellent on Avvo and is a Fellow of the American Bar Foundation. Dave Snyder has been active in a number of professional organizations including the Onondaga County Bar Association where he served on the Board of Directors, the New York State Bar Association, and the New York Academy of Trial Attorneys. Mr. Snyder coaches with the Optimist Basketball League and Liverpool Girls Softball League and is active in his church. Mr. Snyder treats every client with respect and integrity.
---
---
Other Lawyers in Syracuse New York