Wilson Tax Law Group, APLC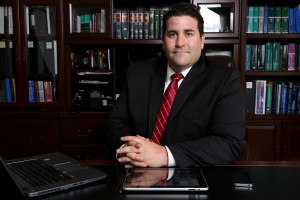 Wilson Tax Law is the Only Orange County Tax Attorney Law Firm in California Comprised Solely of a Former IRS Attorney, a Former Federal Tax Prosecutor (AUSA), and a Former FTB California Tax Attorney.
Wilson Tax Law is an Orange County tax attorney firm with offices in Newport Beach (near Irvine) and Yorba Linda (near Tustin). We specialize in federal and state tax audits, international compliance, FBAR, foreign property and offshore bank account disclosures, and criminal tax, including appeals, trials, and collection. Firm founder Joseph Wilson is a former IRS Attorney, Federal Tax Prosecutor, and State of California tax attorney with the Franchise Tax Board.
Joseph Wilson founded this firm to provide complete, sophisticated, and diligent tax representation to clients exclusively by attorneys who know the government's procedures from the inside-out. Some tax firms advertise their IRS experience to bring you in but then, when it comes time to do the job, they pass your case on to an inexperienced associate. Clients of the Wilson Tax Law Group are guaranteed to have their case handled by an attorney with real IRS experience.
Wilson Tax Law is the Only Orange County Tax Lawyer Firm named a Top 20 Boutique Law Firm in California by the Daily Journal - Los Angeles and San Francisco editions.
---
---
Other Lawyers in Newport Beach California