Can I avoid foreclosure if I file bankruptcy?
Bankruptcy can stop foreclosure proceedings, end harassing debt collection efforts, allow a homeowner to pay missed mortgage payments, and may, in some cases, help a homeowner save their home permanently, but filing bankruptcy does not save every troubled homeowner.
Who benefits by filing bankruptcy? - Using bankruptcy to save a home is most helpful for homeowners who have enough money, or ongoing income, to continue to make mortgage payments. And it will also depend on whether you file Chapter 7 or Chapter 13 bankruptcy.
For instance, Chapter 7 bankruptcy is a liquidation bankruptcy. When you file your bankruptcy petition the court will issue an automatic stay to stop foreclosure and allow you to discharge most of your unsecured debts, but mortgage debts, which are secured, will remain. The good news for some Chapter 7 filers is that once their unsecured debts are discharged they may have enough money to continue to make their mortgage payments.
What if you don't have enough money to save your house? Whether the court can seize your home in the bankruptcy will depend on the homestead exemption in your state and the equity in your home.
For example if you own a home that is worth $100,000 and have a $75,000 mortgage on that home, then the equity in your home is $25,000, the difference between the home value and the mortgage. If you do not have a mortgage, however, the equity in your home is the full $100,000 value of the home. Some states limit how much equity you can protect from a bankruptcy through the homestead exemption. Other states have no limit on this amount.
Filing Chapter 13 bankruptcy to stop home foreclosure
If you file Chapter 13 bankruptcy you will be required to submit a debt repayment plan to the court. The plan can include mortgage arrears. Chapter 13 Bankruptcy does not consider the homestead exemption, but instead, allows you to keep your home, assuming you submit a payment plan that is acceptable to the bankruptcy court and you continue to make mortgage payments.
If you have not paid your mortgage in full by the end of the debt repayment plan, you will need to continue to make mortgage payments. Failing to make timely mortgage payments will allow the mortgage company to seize your home.
Limitations of bankruptcy - There are limitations for bankruptcy. For instance, the court will not be able to cram down loans on your primary residence. For instance, they will not reduce the mortgage debt or lower the interest rates. They also will generally not lengthen the terms of the loan, although you may be able to do some of these things by negotiating with your mortgage company directly.
The court may, however, "strip off" second mortgages, like home equity loans or lines of credit. For instance, if the value of the home has dropped so low there is not enough equity to secure the second loan. In this case, the second loan may become unsecured debt. Then, it can be paid off at the same pennies-on-the dollar as other unsecured debt.
Related Pages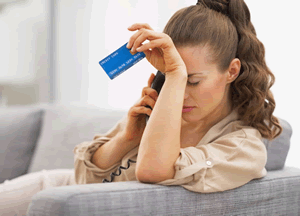 Category: bankruptcy
---
Latest Question
The first question to ask your immigration lawyer is how long they have been practicing immigration law.
Category: Immigration
---