Open-Ended Agreement
What does Open-Ended Agreement mean?
The Definition
Open-ended agreements are usually agreements that do not have an end date or end resolution tied to the contract itself. Since there is no set end to the contract, this leaves the contract open for both parties in case things change, and one of the parties quits or is terminated by the other party. In many cases, open-ended agreements are created between a new employee and their employer, where no set end date is given in the contract. These are also called at-will employment contracts.
Details on an Open-Ended Agreement
Normally, these type of contracts do not have any defined ending terms, nor do they have any defined periods within the actual contract as it is drawn up and signed by both parties. Like in all cases of employment, there is always a start date listed in the contract, but the end date is not listed. This is just in case the employee decides to work for the employer until death, retirement, or quitting, or in case the employer decides to terminate the employee. An open-ended agreement, however, is not always in writing or in written contract form. Sometimes open-ended agreements are verbal agreements between two parties. These type of contracts are normally used when hiring someone who you intend on employing on a permanent basis. However, these type of agreements do not apply to those who are doing contract, temporary, leased, or seasonal work.
Within the contract itself, it will outline the expectations of the employer and employee, including amount of payment and when it will be paid. It will also include information on health benefits, work hours, pay dates, retirement benefits, vacation allocations, and sick leave details. The job description will also be detailed and understood between both parties within the agreement, as well as where the individual will be stationed or working each day.
These type of contracts are seen as beneficial, mainly because they don't usually need to be revisited or renegotiated on an annual basis. However, some see these types of contracts as having its disadvantages as well, including the fact that it only sets one rate of payment without the possibility of a raise unless a new contract is drawn up.
Related Pages
---
---
Contract Law Attorneys near Ashburn VA
---
Term of the Day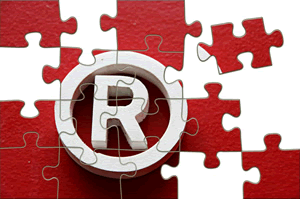 Patent pending typically refers to a situation where a manufacturer has applied for a patent related to a specific item or manufacturing process but the United States Patent and Trademark Office has not yet approved the patent.
Category: Trademarks
---