What medical records should you submit to prove disability?
Recently on our forum we had a user ask, "What medical records do I need to submit to the SSA to prove I am disabled?" The good news is you do not have to gather any information and submit it with your disability application. The SSA will request all of your records for you. You will, however, have to provide the SSA with accurate information (name, address, phone number, and date of treatment) for all the doctors who have information about your disability case.
What types of medical records do I need?
Although you will not physically gather your medical records and send them to the SSA, it's critical that you ensure your medical information proves certain requirements and facts about your case. First, you need to verify your medical information clearly states you have a severe health condition that will not allow you to work for at least 12 continuous months. If your condition is short term, you will automatically be denied benefits.
Next, your medical records should provide information which clearly indicates that you have a medically determinable physical or mental impairment which results in marked and severe functional limitations. According to the SSA, "Medical condition(s) must be shown to exist by means of medically acceptable clinical and laboratory findings." This means that the SSA will look for more than symptoms to determine if you are disabled. They will also expect that your doctors have done the proper testing, laboratory tests, mental examinations, x-rays, MRIs and blood work to diagnose your condition.
Medical evidence should outline mental and physical limitations
Next, you will need to have medical evidence that your condition is so severe you cannot work. With this in mind, your medical evidence should provide information about your limitations to perform work-related activities. Specifically, the information should document why you cannot work on a sustained basis (8 hours/day and 5 days/week).
Medical information should identify the limitations you have to walk, stand, sit, lift, push, pull, reach, carry, and handle objects. If you suffer from a mental health condition your medical evidence should outline information about your ability to understand, remember, and carry out simple instructions. Information about your ability to use appropriate judgment and to respond appropriately to supervision, co-workers, and usual work situations, including changes in a routine work setting, should also be included.
What if I do not have any medical evidence?
Some claimants have not seen a doctor and believe the SSA will send them to a doctor who will simply evaluate them and declare them disabled. If you do not have sufficient medical evidence to support your claim the SSA will send to see a consultative examiner (assuming you meet the nonmedical requirements for SSDI or SSI), but this examination is very cursory and generally does not help a claimant's case. The best chance you have to receive benefits is to see your physician regularly and follow their treatment plans. It is very difficult to convince the SSA your medical condition is disabling if you are not receiving treatment for your condition.
Related Pages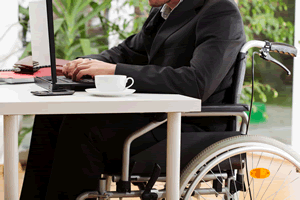 Category: Disability
---
Latest Question
Insurance companies may have a specific formula for calculating compensaton for your injuries.
Category: Injury Law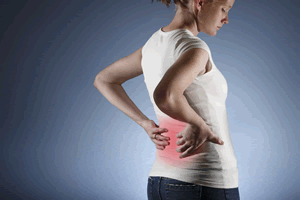 ---