How long does a reconsideration take?
Reconsideration for SSDI how long will it take?
Trying to get Social Security Disability benefits (SSDI) can be a lengthy and difficult process. Unfortunately, up to 75% of claimants will be denied the first time they apply for benefits. Recently on our disability forum we had a user ask, "If I have been denied for SSDI benefits and I have appealed my claim, how long will it take to complete the reconsideration appeal?"
How long does the reconsideration take?
There are millions of disability applicants each year. In fact, with the stagnant job market there have been more disability applicants this year than ever before. So if you applied for disability benefits you may have waited up to 120 or more days before you received a decision. Although some applicants are approved at the application level, more than likely you were denied.
So what do you do if you are denied SSDI benefits? The first step after the initial denial is to make an appeal. This must be done within 60 days from the date of the SSDI denial. The first appeal in most states is called a reconsideration. The reconsideration simply allows another disability examiner to take the information you previously submitted to the SSA, review the information, and make another disability determination.
Because the reconsideration examiner is using the same criteria and generally is reviewing the same information you submitted with your initial claim, it is likely you will receive a second denial. In fact, up to 80% of reconsiderations are denied a second time. So unless you submitted new information that convinced the SSA you were disabled, it is likely you will be denied a second time. But how long will it take to receive this information? The request for reconsideration may take 30 to 90 days.
Approved for SSDI after the reconsideration
What happens if you are one of the 20% who are approved for SSDI at the reconsideration level? If you are approved for benefits the SSA will send you a letter detailing your payment amount and the estimated date of payment.
If you are denied benefits you have several options. You can file a new claim, you can make a second appeal by requesting a hearing or you can try to return to work. Without more information it's impossible to offer more specific advice, but most disability lawyers would suggest hiring a lawyer and requesting a SSDI appeal. This appeal must be done within 60 days from the date of the reconsideration denial.
Will I win SSDI at the hearing?
The good news is that the SSDI hearing typically gives disability claimants the best chance of winning benefits. Arguing your case in front of someone who has the legal authority to grant you benefits generally improves your chances of eventually getting SSDI benefits.
Rather or not you wish to hire a lawyer is entirely up to you, but most experts agree a lawyer has more information than most claimants about how to read medical records, how the judicial process operates, and how to apply the disability rules and regulations to your particular case.
Related Pages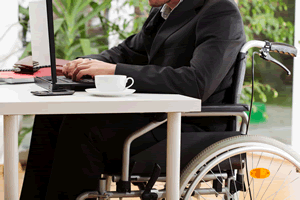 Category: Disability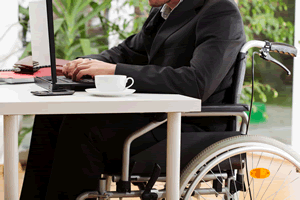 Category: Disability
---
Latest Question
The first question to ask your immigration lawyer is how long they have been practicing immigration law.
Category: Immigration
---